Looking for an Evernote alternative?
Just stop for a minute and answer yourself a question, what is wrong with Evernote for you? If you seek for an Evernote replacement due to its complicated interface, you want a cleaner and distraction-free solution, no need to ditch Evernote. Consider switching to Alternote.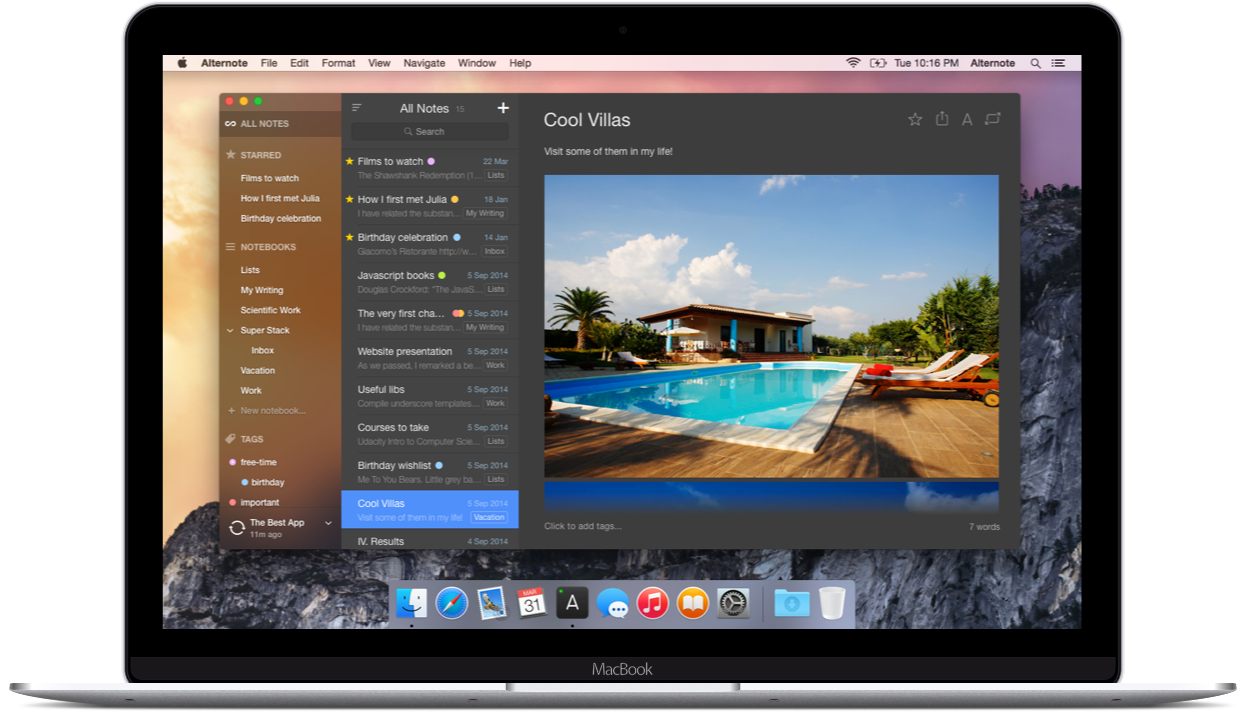 Alternote is an alternative Evernote client. It recreates the writing experience on Mac (iOS version is coming too), gives you a convenient place to write down your ideas, feelings and memories.
Alternote uses Evernote's backend. This means you don't have to migrate your data — just authorise Alternote to your account and you're ready to go. You can continue using Evernote's web version, clippers, mobile apps and dozens of integrations.
Evernote is an amazing service. And it's even more delightful with Alternote. Here are some key benefits of using Alternote:
1. Alternote has a clean and simple interface
We've been working very hard to bring you the best writing experience possible. Formatting controls don't bother you and appear only when you need them. Use distraction-free mode to concentrate on your text. It is even more fun to use it with Night color scheme if you enjoy working late.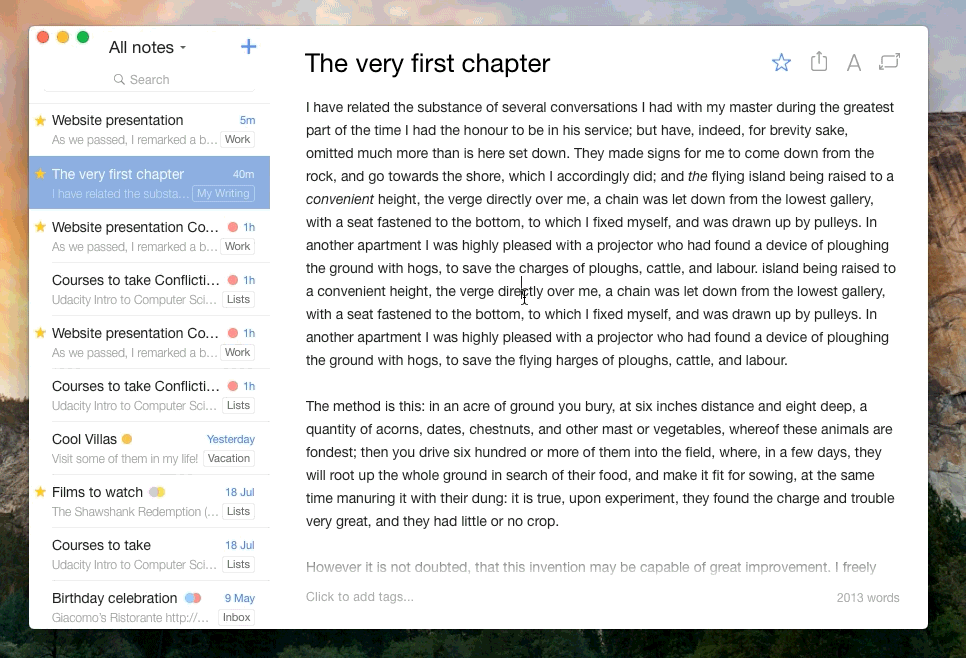 2. Alternote is highly customizable
Choose between 6 amazing built-in fonts, adjust font size and line height for your needs. You can change the sidebar's background, work with Alternote in three-column or two-column mode.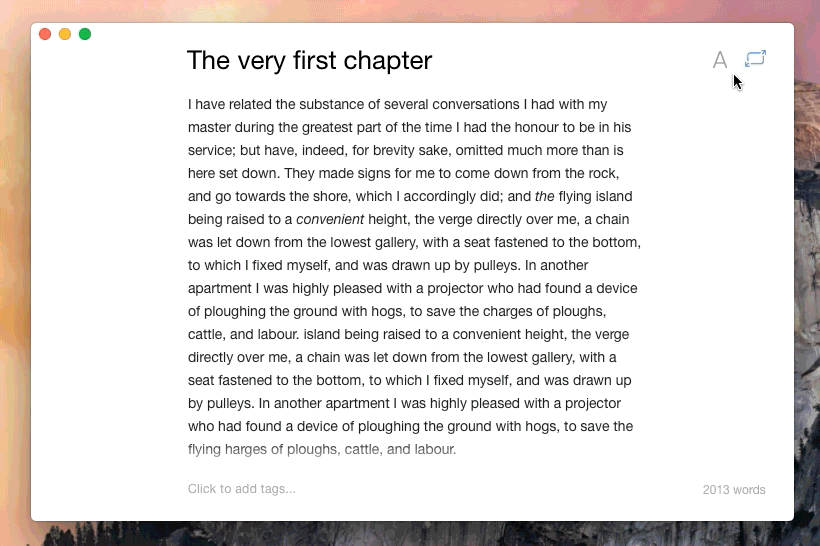 3. Alternote has robust search
Search through your notes title and contents as-you-type. No need to focus on the search field, just launch the app and start finding with the first keystroke.
The "Jump to" function is another productivity booster, just have a look of how it works: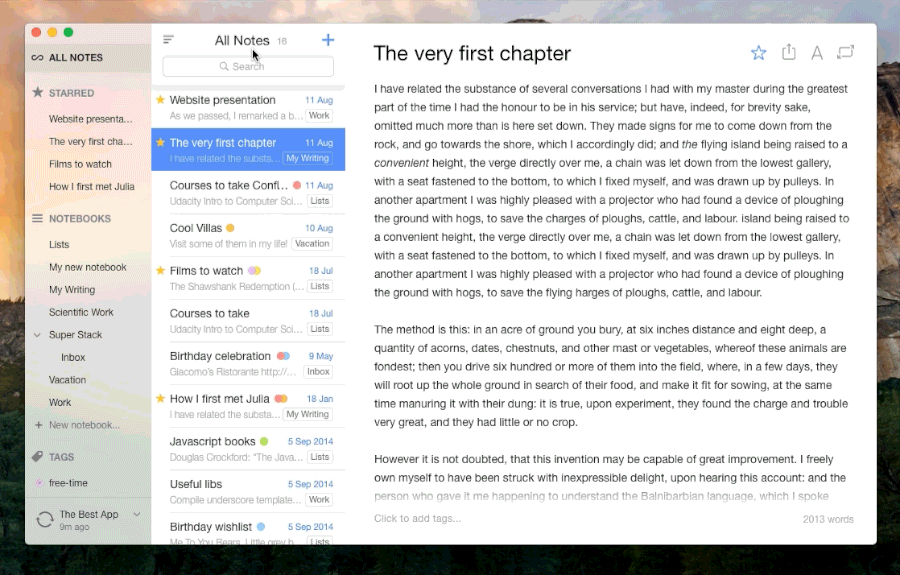 4. Alternote is secure
There are no Alternote servers in the chain. Just you and your Mac.
5. Alternote is under active development
We consider every user's feedback and improve Alternote every day. The list of upcoming features is just amazing, have a look:
Full Markdown support
Better to-dos management (sorting, outlining, due dates and more)
Realtime sync
Spotlight & Alfred integration
and much, much more.
Get Alternote and give it a spin now. We are absolutely sure you are going to love it.